07.10.2011 - 29.10.2011


big dushi tales



Mashville (Adam Oostenbrink & Jasper Andries) |Florentijn Hofman l Rilla Alexander (Rinzen) l Judith Drews l Monkey l Mister Adam l Robert Beckand (ex75b) l Ruben Abels l Job Wouters l SLANG l Machine l Peach Beach l Wilhelm Klotzek | Hans Baltzer

opening Friday 07.10.2011 at 8 pm
with the DJs Eva Be, Pierce Warnecke, Dion Cassius, Karolina Karrera, Attila Szamosi u.a.
aftershowparty at the Eschschloraque rümschrümp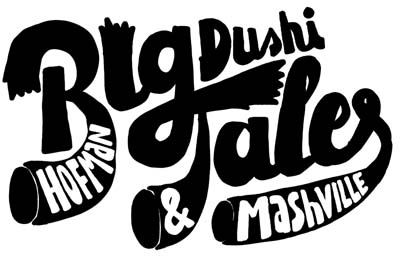 In Big Dushi Tales the art project Mashville from the Netherlands combines the best artists from different worlds: Hofmans larges-scale works are being contrasted with a surprisingly remix of stencil print works by Mashville and scrennprintartists from Amsterdam and Berlin.
The participating artists were invited to do an interpretation of Hofmans work. He will show six huge Dushis (plushes) in the gallery and each illustrator targets one of it: Where does it come from? What´s his story? Who are his family and friends? What is it doing here? In a big installation the differnet interpretations will be combined and mixed - just like Mashville Style. What the installation will lokk like in the end is a surprise - it is the process that counts!

Furthermore Mashville will show a selection of their poster collaborations, amongst others works with Erosie, Monkey, Machine, Russel Maurice, Nico, Pane etc.
Mashville
is an international collaborative art project initiated by Adam Oostenbrink and Jasper Andries. Mashville was founded in 2008, based on a common passion for arts, craft and experiment.
Likeminded artists are invited to exchange images and ideas in order to create a surprising work of art. The poster (screenprint) is the heart of the Mashville project, but yet another and even more interesting aspect of collaboration is the process. Thats why Mashville is exploring different possibilities of collaborating, an exchange with creatives of an advertising agency, exchange between DJs/producers and designers, and mixing different techniques and media.
Every collaboration leads to a product, wether its a poster, a booklet, original drawings or a compilation CD, Mashville tries to bring products to the audience in order to generate income for the participating artists or/and to be able to put some money back into the project, to guarantee the continuity.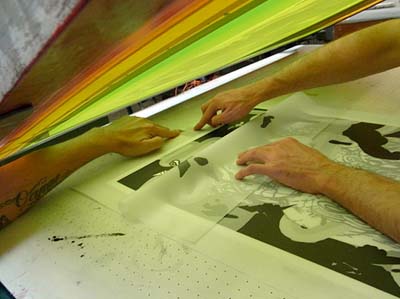 Jasper Andries
works as a freelance commercial illustrator in the advertising branche. Where he mostly visualizes advertising campaigns, like storyboards for commercials, adds for theme campaigns, or websites for activating those campaigns. Besides his commercial work he likes to visualize his own ideas in his spare time in many different styles from realistic to comic. Founding Mashville together with his best friend however not only gives him the opportunity to create images with likeminded artists, but also room to play around with his commercial advertising experience on how to 'brand' their own product and 'put it on the market' for the people to pick up.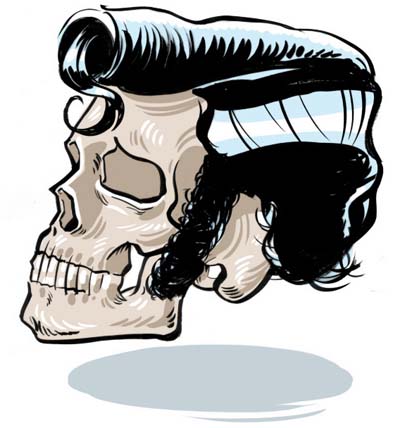 http://cargocollective.com/drjayart

Mister Adam
is Adam Oostenbrink, an Amsterdam based graphic artist, designer and co-founder of Mashville. After graduating at CABK-ArtEZ Institute of the Arts in 1996, and spending one year at the Kunsthochschule Berlin-Weissensee, he founded DesignArbeid, a graphic collaboration with Ruben Abels (1998-2010). They have been working for a wide variety of clients like Paradiso, Theatregroup Hollandia, de Veenfabriek, NTGent, O'Neill, De Balie, CABK-ArtEZ, the Council of Amsterdam and many others. Their work has been nominated Best book designs on numerous occasions.
Since 2010 Adam is working more and more independently, initiating different collaborations, exhibitions (Mashville) and focusing on illustrative and typographical works for clients like Gavier Guzman, Fremdtunes recordings, Sid Lee collective, Adidas, Usual Suspects, Festival Cement, OI recordings and others. Adam is educating typography and communication at ArtEZ Institute of the Arts, Zwolle.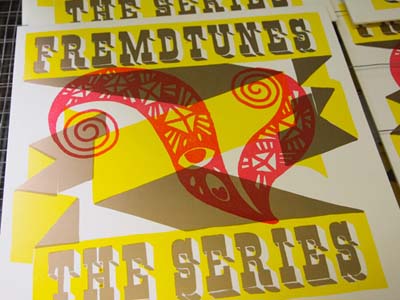 Florentijn Hofman
The fact that Florentijn Hofman is not an average gallery-exhibited artist should be obvious. The world is a huge playground and he can choose just about any spot or material in which to display his installations.
The work of Hofman is known for social interacting, integrating, intriguing and interactive installations into public space. Obviously he changes with great joy between performative (public) art and the domain of the sculpture (only to mention a few of his used media) and has a strong wish to amaze and making life a little much more fun.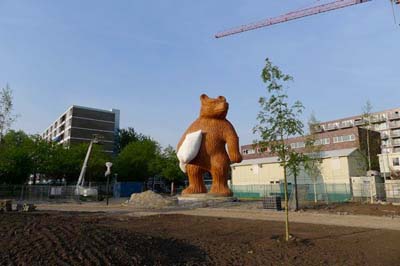 Machine
Mark Klaverstijn (Amsterdam, 1973) & Paul du Bois-Reymond (Berlin, 1974) live and work in Amsterdam. Already collaborating on in- and out of school projects, they started their first collective 'DEPT' (together with Leonard van Munster) right after graduation.
In their first years as a collective they worked a lot for the Dutch club culture. They created a massive amounts of flyers for the legendary club RoXY in Amsterdam, at a time when this medium was still in its early years. Simultaniously they worked for clients as the Dutch Post Office (KPN) and the Amsterdam Museum for Contemporary Art (Stedelijk Museum). From the start, they adapted new media in their work. They embraced the possibilities that came with computers and made versatile projects such as websites, video performances, record covers, t-Shirts, installations and music. In 2008 their DEPT company website was included in the permanent collection of Dutch Design at the Beyerd Design Museum in Breda.
After DEPT split up in 2001, Machine was founded. The method of working has been the same as before, switching between media and independent and commisioned jobs. Machine's focus over the last years has shifted more and more towards the Music industry. They started an experimental record label called 'Ourmachine Records' and became the exclusive designers for The Kindred Spirits Record Label. Currently they are working on a collaboration with techno producer Carl Craig from Detroit on a series of short films under the titel 'Slambient'. In 2009 they co-initiated a new bar called 'Minibar' and have just released their first monogram 'Designed By Machine'.
They have been teaching at the Rietveld Academy for the last 10 years.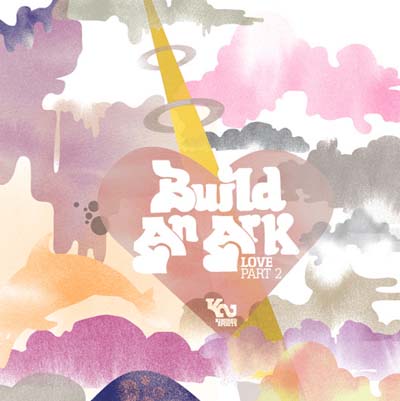 www.ourmachine.com
www.kindred-spirits.nl
www.minibaronline.com

Hans Baltzer
has studied Communication Design at the NC State University, Raleigh, North Carolina, USA and at the Kunsthochschule Weissensee, Berlin. He is a Co-founder of the berlin design collective Milchhof : atelier and works as an independent graphic designer and illustrator since 2001.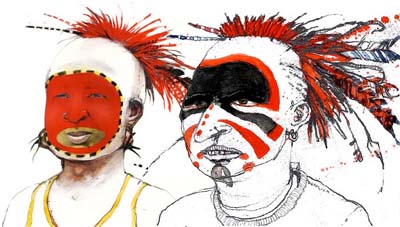 Judith Drews
is an illustrator and designer based in Berlin. She has a wide variety of clients in the illustration industry - publishing houses, magazines, newspapers, fashion labels, advertising agencies and design companies. Her illustration work is for both - children & adults.
Judith's illustrations have been published, exhibited or reviewed f.e. in Germany, UK, USA, Canada, Taiwan, France, Spain, Italy, Switzerland and Costa Rica and has been honored by 3x3 magazine, 100 Best Posters, Creative Quaterly and Stiftung Buchkunst. In 2010 she was nominated for the German Design Award.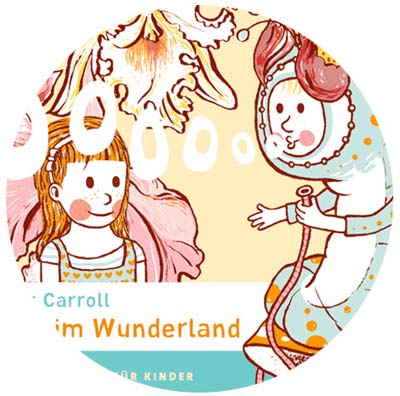 Rilla Alexander
is an Australian-born Berlin-based designer, illustrator and storyteller.
Her cast of creatures dance across Madrid's Museo del Prado's ceramics and stationery products, populate Swiss Credit Cards and sleep on the walls of Hotel Fox in Copenhagen (where she replaced the bed with a tent).
As a member of Rinzen, she has published several books exploring the creative process. The 2006 felt-covered book Neighbourhood featured the collaborative efforts of over 30 artists reworking and remaking hand-made toys in a sequence that stretched across the world.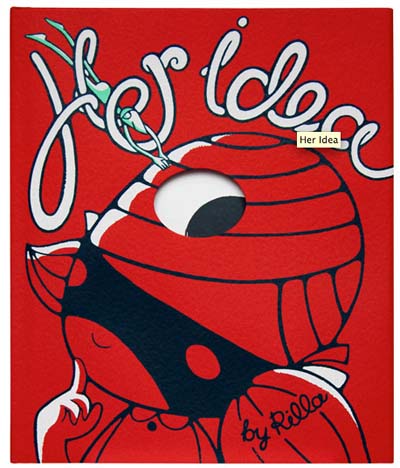 Peachbeach
is a fraternity of three village delinquents who wound up in the great capital of Berlin because of its vibrancy and dazzling colours. Harnessing varied cultural backgrounds, we were able to use different expressive accents to our advantage, fusing the most diverse creative approaches into one edgy mix of illustrative force, sensitive typography and ironic societal games. The established interaction of existing skills and connected minds gives rise to a stunning number of different synergies which combine our different outlooks and inspire in everyday life.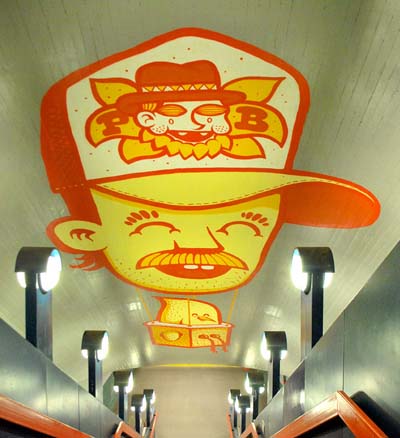 Monkey
Illustrator and screenprinter, co-founder of the infamous 'Fleischerei, a (former) printing workshop and artshop at Torstrasse in Berlin. Lately Monkey founded 'MehrSiebdruck' a screenprinting collective, located on the premises of ExRotaprint in Berlin Wedding.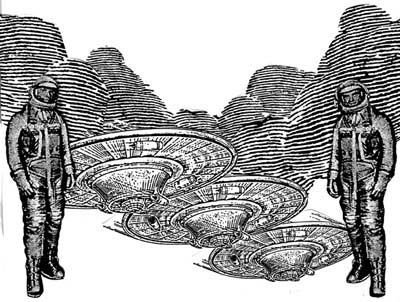 Robert Beckand
started working together with Rens Muis and Pieter Vos while studying at the art academy in Rotterdam. During graduation in 1997 they founded graphic design studio 75B.
His time at 75B formed Beckand as a 'Dutch graphic designer'. Though he always looked critically at the 'Dutch Design' myth, its main characteristics roughly fit 75B: conceptual, simple, no nonsense, sometimes ironic and tongue-in-cheek.
In 2009 Beckand decided to leave 75B and settle in Berlin where he is now working as a freelance designer. At the moment he is mainly occupied with book projects.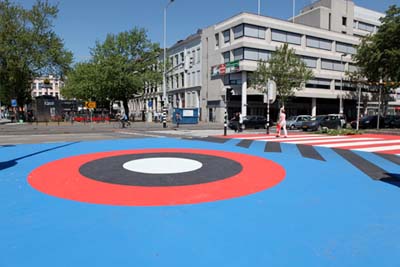 Ruben Abels
is a co-founder of 'DesignArbeid', a research based grapic design agency specialized in social engagement.
Currently Ruben Abels and Barbara Asselbergs form the creative team behind DesignArbeid. Through his participation in the masterclass wirelessstories.nl he has become involved in researching social and economical transparency and the consequences this growing transparency has on social pressure and personal behaviour.
Starting August 2011 DesignArbeid will be working on a new research project focused on design and political tenability.




SLANG
is headed by designers Nathanael Hamon and Florent Moglia. Since 2000, they have worked on a wide range of projects, creating specialized and lasting forms of communication. Their focus is visual identities and the design of editorial, informational and promotional materials. SLANG also initiates work that responds to social needs, cultural issues and typographic visions. Their output has been awarded, published and exhibited worldwide.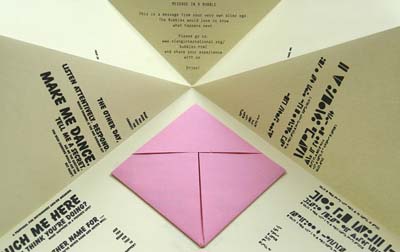 Wilhelm Klotzek
was born 1980 in Berlin He has studied sculpture at the Kunsthochschule Weißensee and the Universität der Künste Berlin.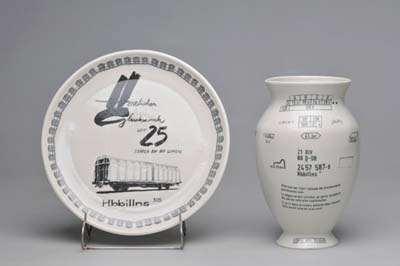 Job Wouters
is cuckoo about letters, he loves them, so far is certain. He is also one of those fellows who can read a chunky novel in a couple of hours, but that's a different story. His designs are transparent, leaving room to breathe. Them letters got things to say, they are so clear it tickles your eye and make you blink. What is this colourful craft ?
Letman's letters are curious. His handmade style fits the boundries of typography like a universe on itself by lashing out to illustration, grafitti and graphic design. Letters are free entities to him. They are clear and cunning.
Together they stand strong.
This exhibition was realized with friendly support of the Embassy of the Kingdom of the Netherlands.