16.11. 2012 - 08.12.2012

SUPALIFE FOREVER SHOW
a look back into the future- the future starts now!
8 years- 50 exhibitions - 80 artists - 2848 seriegraphies

Supalife presents the Berlin seriegraphy and art print scene
opening Friday 16.11.2012at 7 pm
Aftershowparty with Jim Avignon LIVE at the Eschschloraque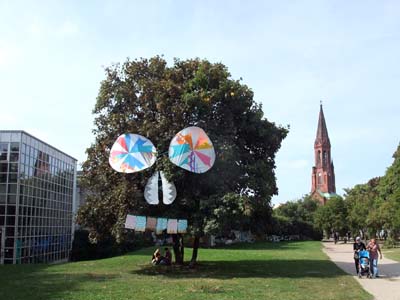 The SUPALIFE FOREVER SHOW offers a retrospective on the past eight years. Beside current silkscreenprints, treasures of silkscreenprinting from the Supalife-Collection will be exhibited.
In addition, some Berlin based artists who have been frequently and successfully working with Supalife will be presented. These artists will show representative samples of their work. In this part of the exhibition everyone is invited to present original works, installations and sculptures as well as the cumpulsive silkscreenprints.
And if BEAT fancies to swing the squeegee, there will be Live-Screenprinting for the opening…


Since 2004 Supalife's intention has been to provide a fertile platform for the development of young visual artists and urban art projects. Supalife became a meeting point for young and talented artists and specialized in Screen Print Art Editions. Over the last years Supalife has released a remarkable amount of hand screen printed Edition Artprints, which reflect the different faces of the contemporary European art scene in cooperation with artists such as BEAT of the NoStyleFuckers, Danny Gretscher, EVOL, Golden Cosmos, Juju, Julia Guther, Klub7, TIKA, Peachbeach, Various & Gould, Frank Höhne and Poste Aerienne.
44FLAVOURS

is an art and design collective based in Kreuzberg-Berlin run by Sebastian Bagge and Julio Rölle. The duo has been working together for a decade strong, developing unconventional analogue typography, and finding creative ways to smuggle art inspired contraband into commercial branding and communications. The objective of the studio is to deliver excellent work regardless of the profile of the client or the market scope of the project at hand.
44flavours value honesty, transparency, spontaneity, creative chaos, team work, a good sense of humor, a lightness of spirit, yo-yo and table tennis prowess, as well as a client's courage to experiment and to be different.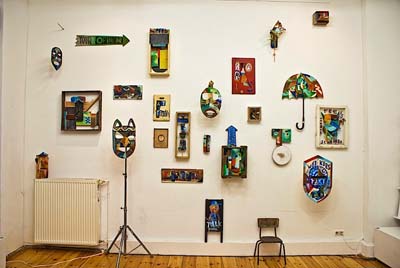 BRONCO
Bronco is publishing his poster series that is completely based on text messages in public space since 2006. His typographically unique statements always hit the bull's eye. Heidi Klum, Shakira and you – Bronco transforms them into image contents with just a few words.
With apparently intimate confessions or lapidary puns glamour meets despair, wit meets impotence and defiance is confronted with the unpreventable. Bronco uses a language that gets hold of complex themes by simple words. This way he bares - poster by poster - little fragments of a complex narrative.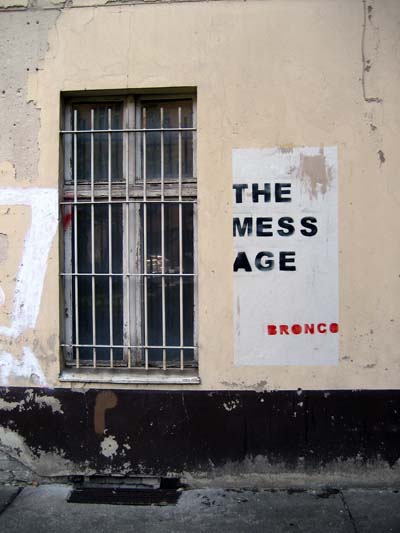 www.flickr.com/aguycalledbronco/
CYRIL ROUGE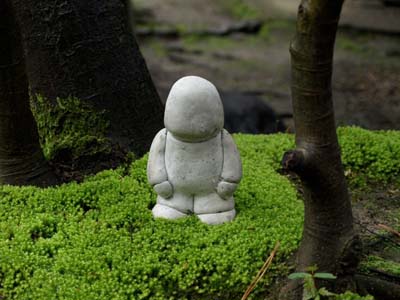 DANNY GRETSCHER
is a multifaced man. His illustrations of fictional characters in the swirl of time – sometimes confronted with or accompanied by textual fragments – narrate much more than is displayed. His subtle chosen materials and formats create resolute spaces and impressive atmospheres in which the viewer is incorporated almost unresistingly. Danny's immediate questions adressing life and his frank perception turn his pictures and installations - wheresoever you might meet them – into an unconstrained place for relocating oneself into oddly wonderful daily routines.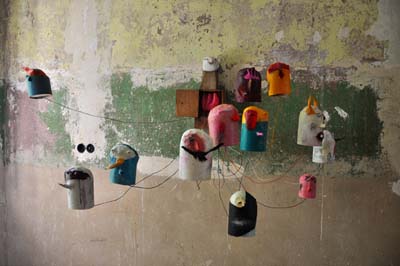 DAMIEN TRAN
is a graphic designer and screenprinter, currently working and living in Berlin, Germany. He has been making posters and artworks for bands, labels, and promoters since 2009. His work has been shown in several personal and collective exhibitions in France, Germany and UK. He is member of the art and printmaking collective palefroi.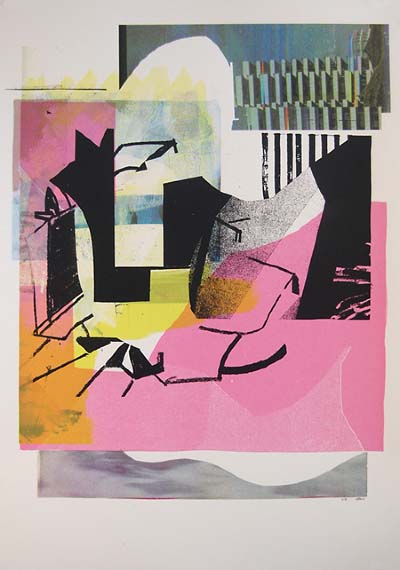 EVOL
is a berlin based artist that transforms banal urban surfaces, into miniature architectural surfaces through the use of photo realistic stencil art. Evol's multi-layered stencil paintings on used cardboard and scrap metal portray unpopulated cityscapes. The artist carefully selects materials with a weathered appearance to use as his canvases, representing the neglected quality of low-income housing in Berlin. Evol achieves extremely convincing architectural illusions through clever incorporation of torn edges, dents, tape fragments, box markings and exposed corrugated textures. Believing the character and history of any space is worn on its façade, like scars on skin, Evol's works convey elements of urban decay and remnants of a turbulent history in a post- wall, pre-gentrified East Berlin. In the artist's words: "clean surfaces don't speak to me, so recording these marks is a process of visually remembering the charm of a place that will soon be painted over."
In addition to his studio work, Evol also creates interventions in public spaces within urban environments. Through modular rows of windows detailed with balcony railings, cables and satellite discs, Evol creates the illusion of scale-model buildings on electrical boxes and concrete slabs on the streets of cities around the world.
Evol was born in 1972 in Heilbronn, Germany. He received a degree in product design and moved to Berlin in 2000, where he is currently based. In 2010, Evol was nominated for the Premio Lissone Prize at Museo d'arte Contemporanea in Lissone, Italy and won the Arte Prize at Slick Art Fair in Paris, France. In 2010, his was the first solo exhibition to take place in the German pavilion at the World Expo in Shanghai. In 2011, his work was also exhibited at the Moscow Biennale. He has had numerous solo exhibitions, most notably with Banksy's Pictures on Walls where he was featured artist at the annual Santa's Ghetto show in 2011 and more recently with Jonathan LeVine Gallery in New York.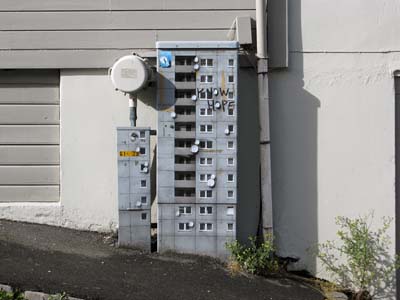 www.flickr.com/photos/evoldaily/sets/72157605620529280/
KOLLEKTIV TOD
born in summer of 2006 in berlin. printers and publishing house for artist books. present in public space with big scale woodcuts.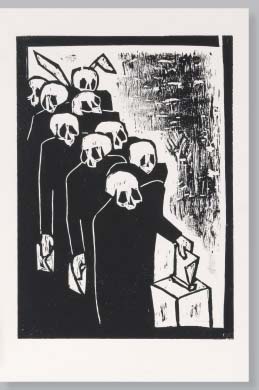 http://kollektivtod-verlag.de/
MARION DJANOFF
is involved in palefroi, an art collective, based in Berlin, Germany. Palefroi produces limited editions of handcrafted books and posters, with a strong focus on silkscreen. Drawing is a way to make mountains when one is bored in the plains, to construct armies and send them dying, or not, on the battlefield, to do extremely dangerous and scientific experiments and saturate the rest with animals, for the sport and/or the mythology. To make it short, drawing is really very practical. And silkscreen puts new challenges to it.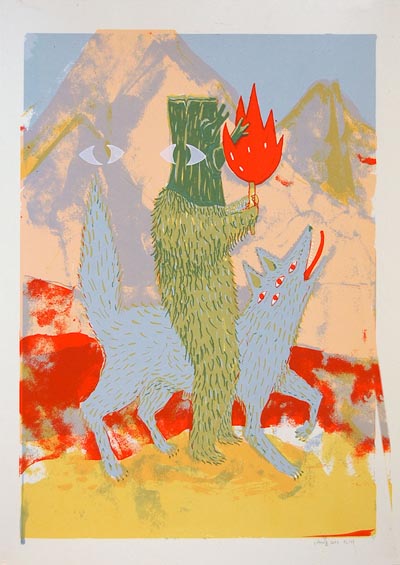 SUSANN PÖNISCH
Susann's journey as a printer began in 2005 with the open silkscreen print workshop Fleischerei.
Intentionally she composes the models for her different types of prints from her drawings, without any digital support.
To her the process is more important than the final product. Like a physical journey this process is characterized by arbitrary encounters and moments of chance. Therefore the starting point is not so much a concrete idea but the delight to walk unknown paths.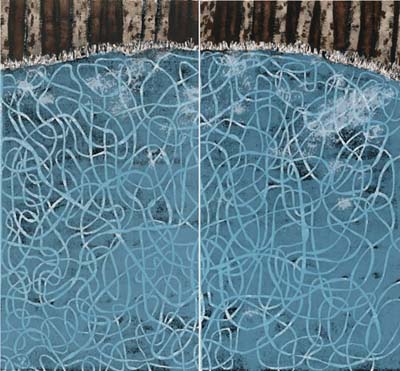 http://susannpoenisch.blogspot.de/
TIM DINTER
Tim Dinters drawings rise from a typical Berlin atmosphere that represents the current state of the city: between uprising, renovation to death and global equalizing, with its damaged charm, its torn character and rough walls.
Dinter belongs to the most important representatives of current graphic, whose works are characterized by the mixture of current visual codes and old graphic techniques like silkscreen printing. His lines are clear and precise and placed on monochrome surfaces.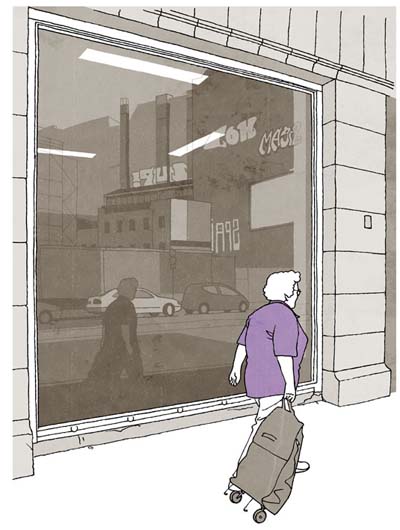 VARIOUS & GOULD
is a Berlin based artist duo, working together since 2005. Mutual interests like their love for paper, the enthusiasm for accidental beauty in the everyday life, collaborations with artist friends and working in the public space, are the cores of their teamwork. Techniques like screen-printing and collages are their specialty and form the center of their cooperative creations. After studying at the Berlin Weissensee School of Art (KHB) they both graduated in the faculty of Visual Communications in 2010. Serious themes like work, migration, (sexual) identity and financial crisis are being dealt with in a playful, intuitive way. The content forms the base on which Various & Gould build the artwork. To delve into these complex themes, they often develop ideas in a series. Influenced by (political) poster graphics, Dada and also Pop Art, vivid colours combined with words or aphorisms are characteristics for their work. As urban aspects are an important inspiration - be it in theme, material or stylistic expression - their art often is described as Urban Art, but both of them don't feel comfortable solely being put into a drawer by this definition.