20.05 - 10.06.2006

Rinzen pres. in the milky night
go anywhere and feel at home when you look up at the night sky
oder: Mai ist ein guter Monat für Romantik
oder: Die Transzendenz von Urban-Art
Eröffnung am 20.05.2006 um 20.00 Uhr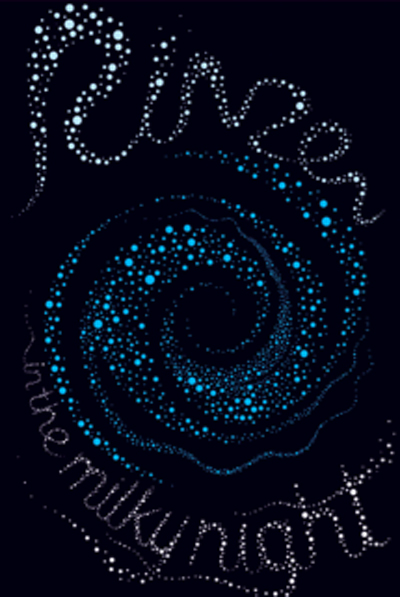 Australiens Designer- und Künstlerkollektiv RINZEN zeigen vom Nachthimmel inspirierte Zeichnungen, Illustrationen, Projektionen in simultanen Ausstellungen in Berlin & Sydney.
Des Himmels unendliche Weite transformiert zu Vorhang, Leinwand und Hintergrund für liebevoll gewobene Strukturen und Texturen aus mystischen Helden, Monstern, explosiven Konstellationen, leuchtenden Horizonten und Gute-Nacht-Geschichten.
RINZEN reflektieren und explorieren Geschehnisse unter dem Mantel der Dunkelheit, wenn Wolkenschwaden durch Nacht und Bäume ziehen, nebel- und gespensterhaft in die Höhe wandern.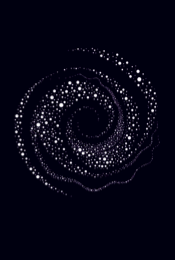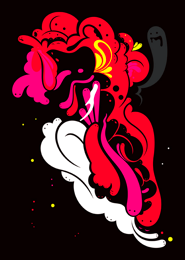 Gezeigt werden Poster und direkte Wandmalereien, die großflächige Grafik und Illustration mit handgezeichneten feinen Linien kombinieren. In Zusammenarbeit mit Mathmos präsentieren RINZEN neue Schablonen projezierter Galaxien, desweiteren Arbeiten der Berliner Street-Art Ikonen Tofa, Akim und Idee, der Fotografen Lyn Balzer, Antony Perkins, des Schriftstellers und Illustrators Brian Duong und den Geschichtenerzähler Quan Yeomans (Sydney).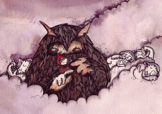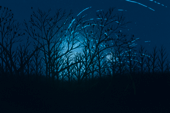 RINZEN, formed 2000.
The Australian art and design group Rinzen is perhaps best known for the collaborative approach of its five members, forming as a result of their RMX project in 2000 which borrowed from the Surrealist's Exquisite Corpse and the prevalence of music remixing at the time.
The second incarnation of this project, RMX Extended Play (published by Berlin's Die-Gestalten Verlag and exhibited in Germany, Australia, Hong Kong and Taiwan), embraced the concept of international collaboration and involved participants such as Shynola, Eboy and The Designers Republic.
This exploration continues, most recently yielding a sequence of reworked hand crafted puppets. Work in progress was exhibited at C/O Berlin as part of the Pictoplasma Conference in October 2004 and the long awaited results will be released in book form by Hong Kong publisher, Victionary in June 2006.
Rinzen's posters and album covers have been exhibited at the Louvre and their large scale artwork installed in Tokyo's Zero Gate and Copenhagen's Hotel Fox. They have recently designed the inaugural issue of Paul Pope's Batman for DC Comics, graphics for a bicycle released by Japanese company, Bebike and a Qee for Hong Kong's Toy2R.
The collective's work, created both individually and as a collective, covers a wide-range of styles and techniques, often featuring utopian alternate realities, bold, geometric designs or intricate, hand drawn studies. 'Play' is a key role in their creative process, with the group aiming to create a sense of wonder and joy.
Members of the group are currently based in Sydney, Brisbane and Berlin.
RINZEN IS:
Steven Alexander born Australia, 1973
Lives and works in Berlin
Marilla Alexander born Australia, 1975
Lives and works in Berlin
Adrian Clifford born Australia, 1976
Lives and works in Brisbane
Craig Redman born Australia, 1978
Lives and works in Sydney
Karl Maier born Australia, 1978
Lives and works in Sydney
PHILOSOPHY AND AIMS
Rinzen strive to be cheerful but not ironic, spontaneous but not haphazard, inclusive but not derivative.
Their's is a constant effort to reinvent preconceptions of art and design and to inspire and be inspired.
PRESS QUOTES
(Their work is a) glimpse into strange, alternative realities. But even after viewing such an elaborate mash-up of work, it's hard to get a firm grasp of Rinzen's signature style.
- XLR8R, USA, 2004
The key to their prolificacy and success - critical and commercial - resides not merely in their number but, moreover, in the creative power unlocked through camaraderie and calculated playfulness.
- Monument, Australia, 2002
It is as if my good friend is talking to me saying, "See, don't you think so too?" Their friendly images make me feel like responding, "Yes, I think so too!"
- X+, Japan, 2004
When you look at the breadth and enormous creativity of Rinzen's work, then it's obvious there has to be a lot of power and strength behind it. Another key feature of this group, is above all, the creative exchange that goes on.
- Novum, Germany, 2005
SOLO SHOWS/RINZEN CURATED SHOWS AND WORKSHOPS
- RMX//A Visual Remix Project, 2000, exhibited Filesharing (Berlin) and Supafun (Brisbane)
- RMX Extended Play, 2001, Book published by Die Gestalten Verlag (Berlin), exhibited Filesharing (Berlin), Modus (Brisbane), Fresh (Sydney), IdN (Hong Kong and Taipei) (accompanied by remixing workshop)
- FreshRMX, 2001, exhibited Modus (Brisbane) and Fresh (Sydney)
- All about Bec, 2001, exhibited Wren Gallery (Sydney), in collaboration with photographers Lyn Balzer and Anthony Perkins
- Under Bifrost, 2003, 9M x 4M, acrylic on board, commissioned by Queensland State Art Gallery, Brisbane
- Day Dream Believer, 2003, exhibited Our Spot (Sydney)
- Neighbourhood, 2004, exhibited C/O (Berlin) (accompanied by 2 day toy remixing workshop at the Pictoplasma conference)
- Rinzen Workshop, 2005, Ideas Conference, Melbourne
- Are you my Home?, 2005, exhibited Helium Cowboy Artspace (Hamburg)
SELECTED GROUP SHOWS/PROJECTS
- Codex, 2001, New York (curated by Volume One)
- Bienal de Valencia, 2001, Valencia (curated by Shock Art)
- Basefield, 2002, Melbourne (curated by Jade Palmer)
- Tekko 02, 2002, Toronto (curated by Stephen Crowhurst)
- LP Art Show, 2003, Rocket, Tokyo (curated by Taka Kawachi)
- Pictoplasma, 2003, Future is Now, New York (curated by Love Ablan and Pictoplasma)
- Source of Wonder, 2003/4, London, Tokyo (curated by day14)
- X+, 2004, Tokyo
- Basefield, 2004, Melbourne (curated by Jade Palmer)
- Characters at War, 2004, Zentralbuero, Berlin (curated by Pictoplasma)
- Place, 2004, CCCB, Barcelona (curated by Vasava)
- Psy[k]é / Off the Wall, 2004/5, Musée de la Publicité, Louvre, Paris
- Nakayoku Project, 2005, Hong Kong Arts Centre, Hong Kong (curated by Sanrio/AllRightsReserved)
- Toy Saves Children, 2005, Lapnet, Guild-Unit/Comme Ca Commune, Tokyo (curated by Furi Furi)
- Make Feet Beautiful, 2005, Artazart galery, Paris (curated by String Republic)
- Kong, 2006, Kong Shop/Gallery, Mexico
- Xfuns Gala, 2006, Taipei (curated by Xfuns)