11.10 -28.10.2006

Pictoplasma exhibitions: keliukis & emily the strange turns 13
Eine Galerie - zwei Räume - zwei Ausstellungen

Ausstellungseröffnung am Mittwoch, den 11.10.2006 um 11.00 Uhr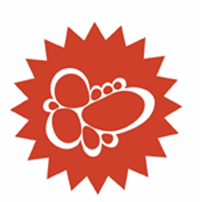 Zur diesjährigen Pictoplasma Conference nimmt das Neurotitan mit gleich 2 Ausstellungen am Charakterwalk teil, lässt das Ganze aber auch noch ein wenig länger hängen.

EMILY THE STRANGE TURNS 13.
Rob Reger & Buzz Parker
Art Show #4 of 13 Emily Art Show's worldwide: Berlin (also San Francisco, Los Angeles, Paris, Oslo, Montreal, Sidney, Barcelona, Milano...)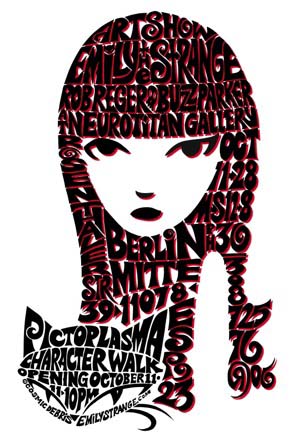 Celebrating 13 years of Emily the Strange, Emily has teamed up with Pictoplasma and Neurotitan for this unique event called the Character Walk on Wednesday, October 11 at Neurotitan Gallery. The fourth installment of the 13-city worldwide art gallery tour of Emily the Strange artwork by Emily creator Rob Reger and Emily illustrator Buzz Parker, makes its international premier in Berlin (Mitte).
Come meet the creative forces behind the world's most intriguing 13 year old and international counterculture icon. Rob Reger and Buzz Parker will be available opening day to discuss their limited edition serigraphs.
Emily the Strange has never been seen so much! With over 2.5 million fans, she has become renown throughout the globe as an individualistic, clever, and unique brand of clothing and accessories. Beyond fashion, the character is the subject of a quarterly comic book from Dark Horse Comics, a line of stationary products and 4 hardbound graphic novels by Chronicle Books, and the anti-hero an upcoming feature film with 20th Century Fox.

Rob Reger grew out of the DIY punk and guerrilla art aesthetic of the early nineties. With his company Cosmic Debris, he introduced the world to a character that's far more popular than she'd ever admit: Emily the Strange. To celebrate her 13th birthday, Rob and illustrator Buzz Parker have produced 13 limited edition serigraphs. The fourth installment of this 13-city worldwide exhibition tour brings them to Neurotitan.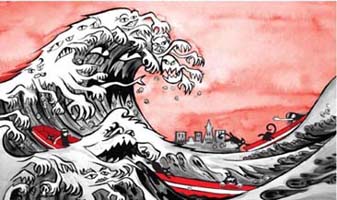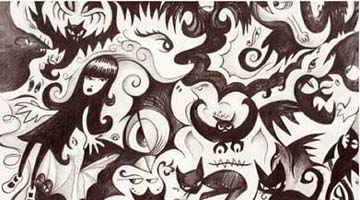 KELIUKIS
Nathan Jurevicious
Nathan Jurevicius' most acclaimed project to date is Scarygirl; the cute but slightly odd little girl who was abandoned late one night and was later found and brought up by a friendly octopus and guided by a mystic rabbit (Bunniguru). In his exhibition, Nathan tracks Scarygirl's recent adventures through a series of original sketches, shiny canvases and a fancy installation featuring the mystical Bunniguru.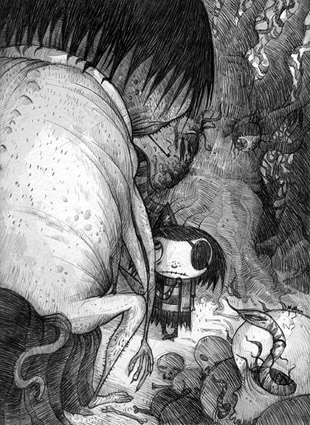 Life has many roads - let wisdom decide.
Keliukis, the Lithuanian god of travel in conjunction with Nathan Jurevicius log Scarygirl's
recent adventuresthrough a series of original sketches, paintings and prints on canvas.
The show also features an installation created by the mystical and often misunderstood
Bunniguru.

About:
Nathan Jurevicius was born in 1973 in Bordertown, South Australia. He finished his
secondary education with an Australian Students prize for art and then completed a
degree in Design, majoring in illustration from the University of South Australia. He was
honored with the graduate award in his final year exhibition and 2 days later moved to
the city of Melbourne in Victoria.
Since 1994 Nathan has worked as a freelance illustrator and artist for many international
companies and publications. His clients have included Coke, The Wall Street Journal,
Nickelodeon, National Geographic, Warner Bros. MTV Asia and was commissioned to
design the Australian mascot (Kamone) for the World Expo in Aichi, Japan.
Nathan spent 1999 - 2000 travelling with his wife and child throughout Europe and
eventually settled in London for a year. It was during this time Nathan focused on
creating online projects that have included the ABCs multi award winning interactive
game 'Kelman To The Rescue', the Croatian CD ROM/Online project, "How Quest
Sought the Truth", and the recent SXSW Jury Award winning Greek tale 'Orpheus and
the Underworld".
His most acclaimed project to date is Scarygirl; the cute but slightly odd little girl who
was abandoned late one night and is later found and brought up by a friendly octopus
and guided by a mystic rabbit (Bunniguru). The world of Scarygirl is a vision that is filled
with psychedelic colours, dream-like compositions and heartfelt stories that recall fables
and folklore from our shared cultural memory. The brand since its creation in 2001 has
developed an underground following of fans throughout the globe through it's online
comic, numerous limited edition vinyl toys, designer products and travelling shows.
In late 2003 producer Sophie Byrne of Passion Pictures (best known for its Gorillaz
music videos) optioned Scarygirl . The property is now in early development for a
animated feature film and there are plans to expand the universe into games and
publishing.
Nathan is also known for his Scarygirl spin-off toy concept 'Minitreehouse'. Solo shows
featuring the brand have travelled the globe with multiple appearances in Canada,
Australia, Taiwan, USA and most recently an ongoing exhibition in Osaka and Tokyo in
Japan. The Minitreehouse brand characters have crossed various platforms including a
series of 90 x 15 second teaser animated clips for the Toronto subway system. These
shorts along with work in progress art are currently being screened at the Powerhouse
Museum, Australia as part of the 'In Your Face' showcase.
In 2004 Nathan moved from Australia to Toronto, Canada with his wife Lizzy and three
children, Milo, Arkie and Sass Gypsy.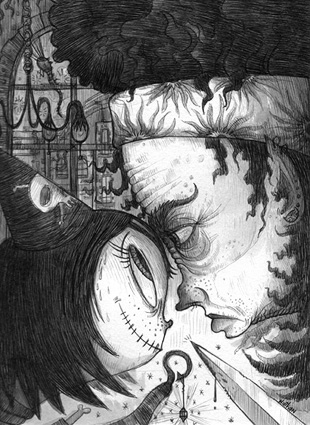 exhibitions:
2006
'Keliukis' - Gallery Neurotitan, Berlin - Germany
'Juxtapoz Magazine show' - OXOP gallery, Minneapolis USA
'Scarygirl' - Gallery Lele, Toyko, Japan. Splash and Sammy, Osaka, Japan.
'Cats are the new Bunnies' - Magic Pony Gallery, Toronto, Canada
'Nathan's big day featuring Minitreehouse' - Magic Pony Gallery, Toronto, Canada
2005
'Tunnel Vision' - OXOP Gallery, Minneapolis USA.
'On the road' - DC Gallery, Denver USA
'Walk to Run' - Camper, Taiwan
'The Bunny show' - Magic Pony, Toronto, Canada
'Yellow Onion' - Outre Gallery, Melbourne, Australia
2004
'Forests have feelings too' - Magic Pony gallery, Toronto, Canada
'Girls and other scary things' - Outre Gallery, Melbourne, Australia.